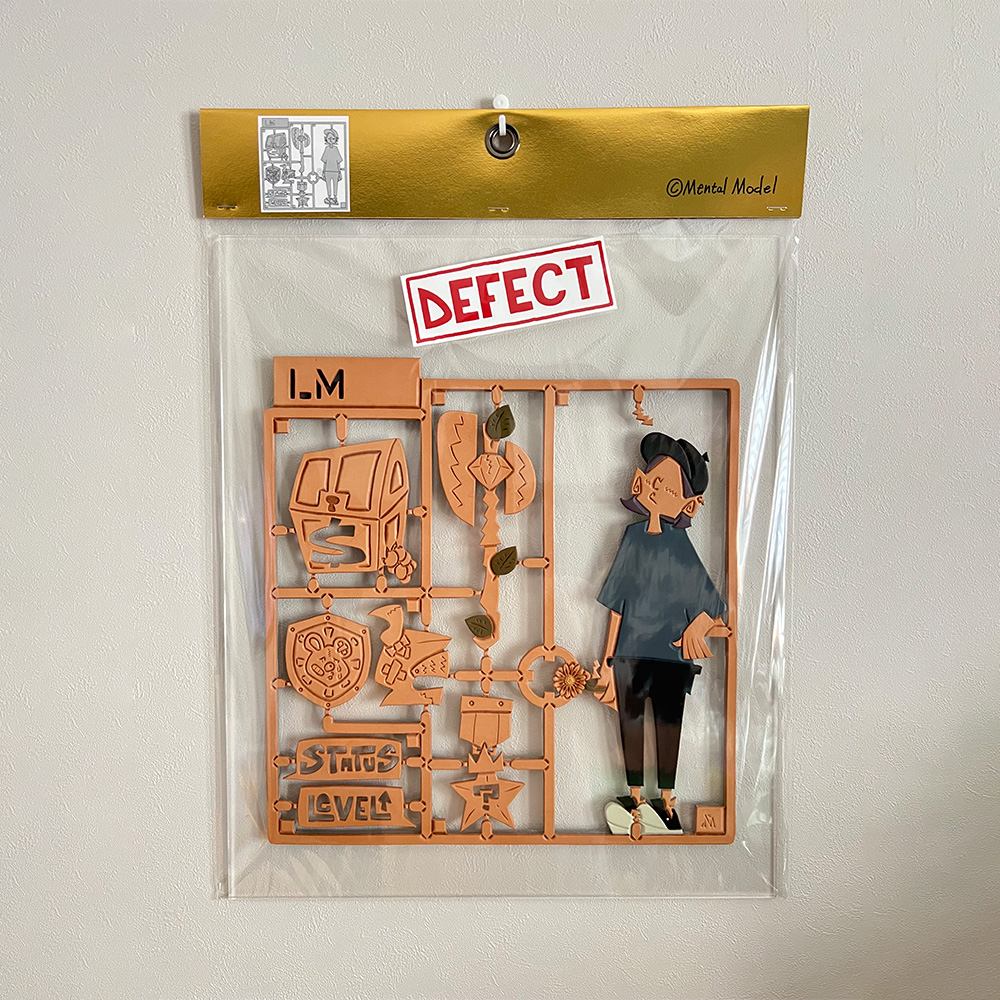 LEATHER MODEL DEFECT? STYLE12
LEATHER MODEL DEFECT? STYLE12
Carving and Acrylic on Veg tanned,full grain leather
Carving and Acrylic on Veg tanned,full grain leather
ARTIST INFORMATION
「人生の妙に気付いた人」を前提に、パンクロックカルチャーやストリートアート、cartoonの様なフォントや構図を、Floral Patternに反映させた作風を特徴としている。
素材であるヌメ革は、少しずつ色を変えながら育っていく特徴がある魅力的な素材です。
副産物である皮をただ廃棄するのではなく、革となるも、使い捨てにするのではなく、日々の空間の中で、生活する人々に寄り添いながらゆっくりと成長(変化)していく作品として。
時より、その変化を観て共に暮らす人達が、生きている事で得られる時間の流れを、作品の中の人物の様に、肯定的な気付きとして、嬉びとして感じ取って欲しい思いをテーマにしています。
Based on the premise of "people who have realized the strangeness of life," the style reflects punk rock culture, street art, and cartoon-like fonts and compositions in Floral Pattern, which expresses unevenness and subtle shadows (colors of tannin). Characterized by
Leather (tanned leather) carefully tanned with vegetable tannins is an attractive material that grows (changes over time) while gradually changing its color.
Instead of just throwing away skins, a by-product of the meat culture, instead of throwing away leather, it is a work that grows (changes) slowly in daily spaces while staying close to the people who live there. As.
I hope that the people who live with me, watching the changes over time, will feel the flow of time gained by living as a positive awareness and joy, just like the characters in the work.
I'm working on the theme of the thought.