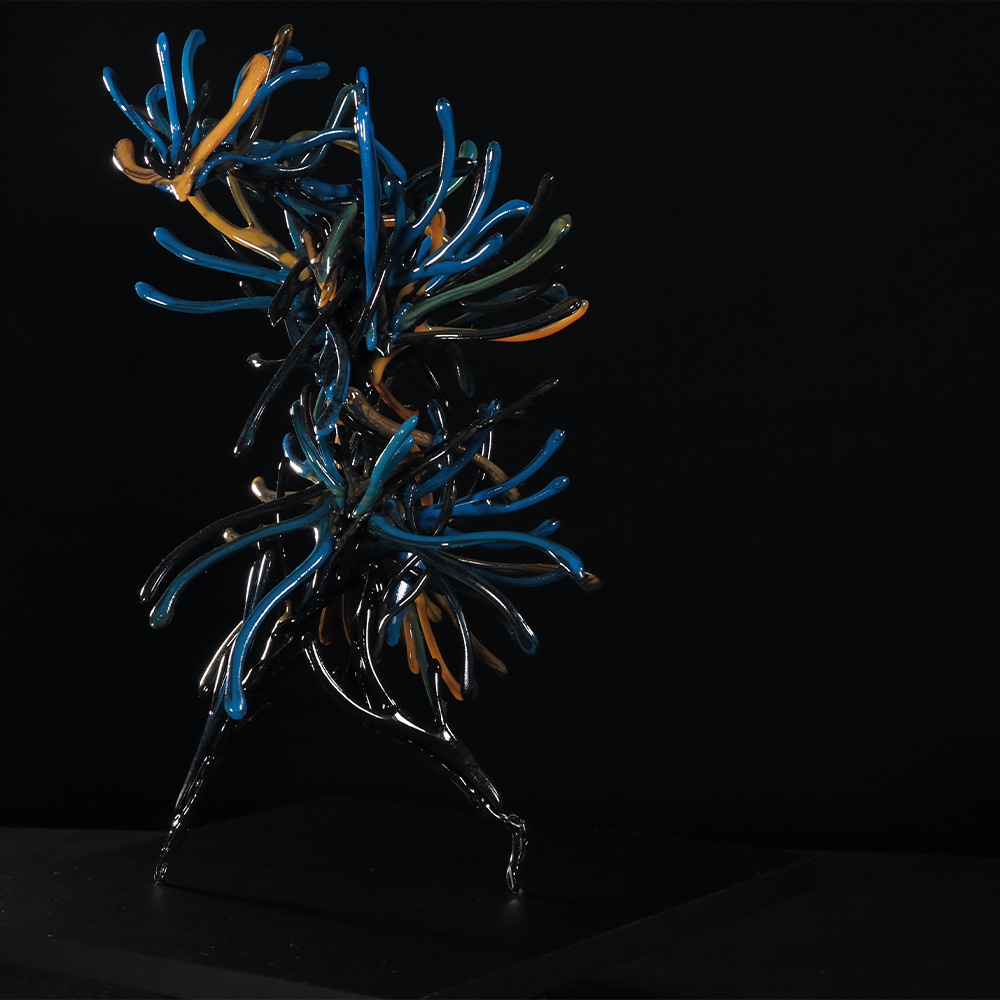 水口 麟太郎
Rintarou Mizuguchi
グルーガンアート、ステンレス、樹脂コーティング
Glue gun art, stainless steel, resin coating
ARTIST INFORMATION
グルーガンや立体書道、反射光アートなど様々な媒体の組み合わせによる実験的手法にて「影と輪郭」をテーマとした作品を制作している。
東京造形大学でインダストリアルデザイン科を卒業した後単身パリへ渡り、Ecole-Boulle国立工芸学校にてデザインを学ぶ。在学中にアーティストとしても活動を始め、現在はフランスと日本を拠点に広く活動する。
近年はグルーガンに漆や金箔などの日本工芸に使用される技法を組み合わせる作品を制作。
I creates works with the theme of "shadow and outline" using experimental methods that combine various media such as glue gun, 3D calligraphy, and reflected light art.
After graduating from the Industrial Design Department at Tokyo Zokei University, he moved to Paris alone and studied design at the Ecole-Boulle National Crafts School. He began working as an artist while still a student, and currently works widely based in France and Japan.
In recent years, he has been creating works that combine glue guns with techniques used in Japanese crafts such as lacquer and gold leaf.
He designed the world's first three-dimensional typeface using "Hentai Kana" and won the grand prize at the "3rd Art & Design New Generation Award" sponsored by author Hitonari Tsuji.
He aims to design a world where everyone can absorb art as a part of their lives.