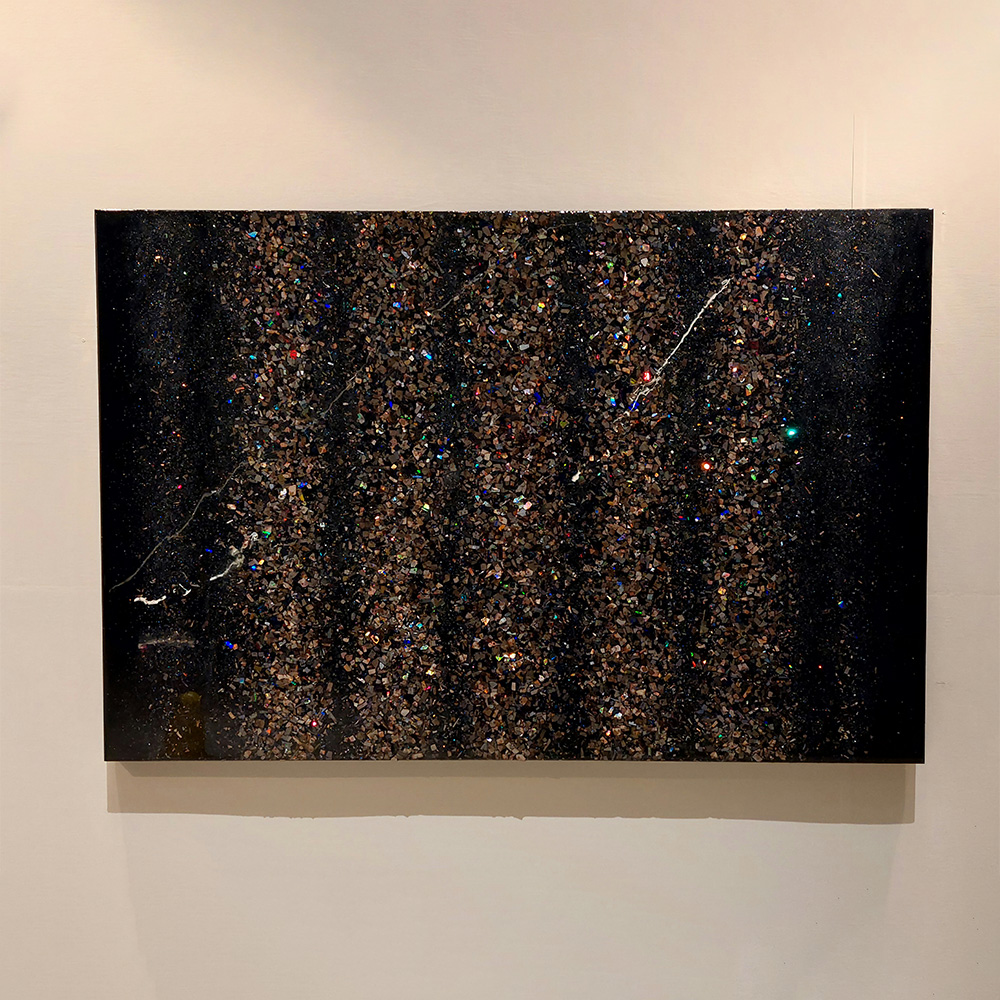 ħ - unobserved
ħ - unobserved
木製パネルに半導体、樹脂
Semiconductors and resins on wooden panels
ARTIST INFORMATION
1995年兵庫県神戸市生まれ。
大学で専攻し学んだ物理学を原点とし、量子力学の観点から存在や実在、物質
世界の構造について問いかける作品を制作。
作品は粉砕した半導体を並べ樹脂で固めて制作しており、現代の情報化社会を
反映しつつ、鑑賞者の世界の見え方を変える作品であることを目指している。
Born in 1995 in Kobe City, Hyogo Prefecture.
With physics, which he majored in at university, as his starting point, he explores existence, reality, and matter from the perspective of quantum mechanics.
He creates works that question the structure of the world.
His works are produced by arranging pulverized semiconductors and hardening them with resin.
I aim to be a work that reflects and changes the way the viewer sees the world.