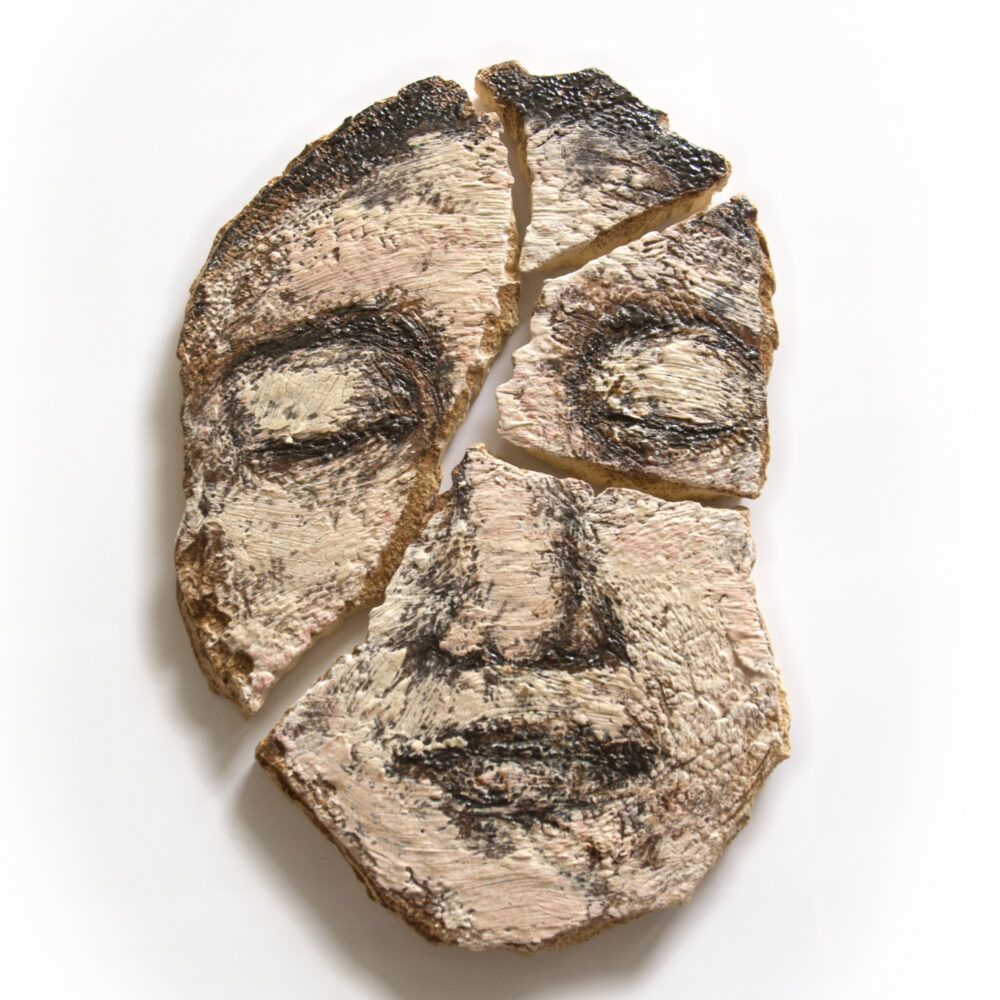 Broken face (眼を閉じて)
Broken face (eyes closed)
4片から成る施釉陶器
4 pieces of glazed ceramics
ARTIST INFORMATION
1987年東京都生まれ。2013年東京芸術大学大学院修了、その後ドイツ学術交流会奨学生としてシュトゥットガルト芸術アカデミーに留学。絵画制作に並行して陶芸作品の制作を始める。同大学を卒業後帰国、埼玉県に制作拠点を移す。人物の顔や植物、舟など身近なモチーフに、人間個人や共同体の諸相を表現した絵画や彫刻、ドローイングといった多岐に渡る表現を駆使したインスタレーションを発表している。
Born in Tokyo, Japan in 1987.
She got a master's degree from "Tokyo University of the Arts" in 2013 (Department of Oil-Painting). He then studied at the "Stuttgart Art Academy" in Germany. She began creating ceramic works in parallel with her painting. After graduating from the same university, she returned to Japan and moved her studio in Saitama.
She uses motifs of human faces, plants, boats, and other familiar objects to express the nature of the human individual and community. She presents a wide range of expressions in the form of ceramics, paintings, sculptures, and drawings in the form of installations.