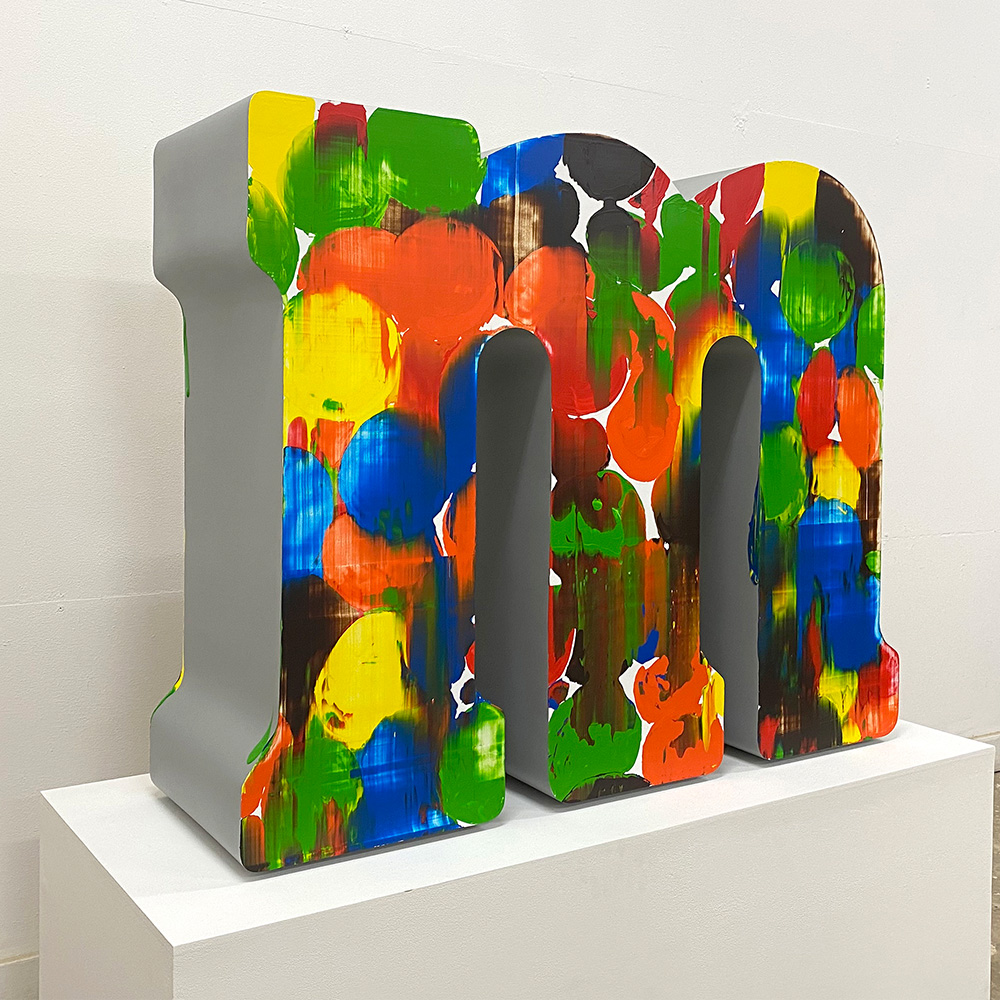 垂木、ベニヤ、アクリル絵具
square timber、veneer、acrylic paint
ARTIST INFORMATION
1982年三重県伊賀市生まれ。2009年東京造形大学大学院造形研究科修了。活動初期は地域芸術を活動の中心に置き制作・発表を幅広く行う。近年では、20世紀を代表とする映画やお菓子などの図像を基にイメージを展開させた平面・立体作品を発表している。作品上に制作過程のマスキングテープを残すことで、描いた痕跡をも見せている。主な個展に「Get up!」(GALLERY KTO、2023年)などがある。
Born in Iga City, Mie, 1982.
Graduated from the Graduate School, "Tokyo Zokei University" in 2009.
In the early years of his career, he was involved in a wide range of production and presentation activities with a focus on regional art.
In recent years, he has been presenting two-dimensional and three-dimensional works that develop images based on iconography from films and sweets representative of the 20th century. By leaving masking tapes of the process of creation on the works, he also shows the traces of his drawings.
Major solo exhibitions include "Get up!" (GALLERY KTO, 2023).