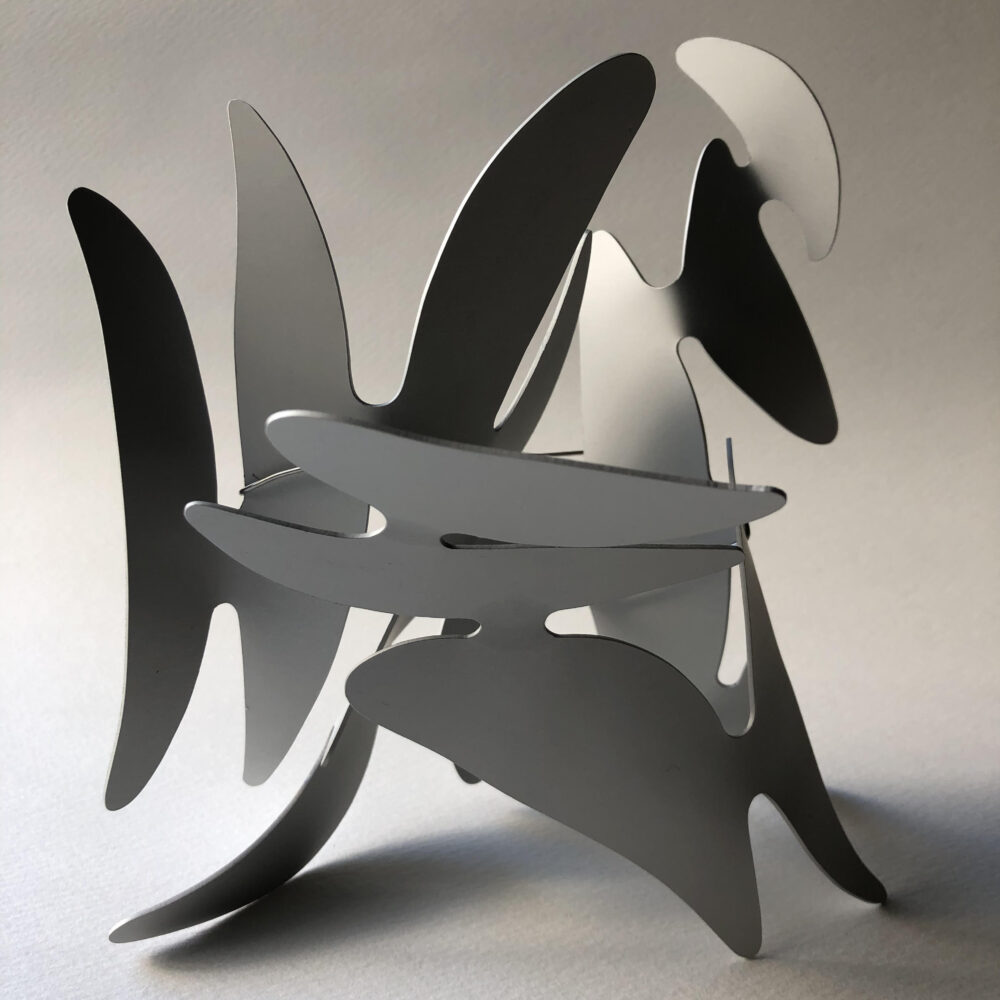 ブローチ「羽ばたき」
brooch "flapping"
ARTIST INFORMATION
1988年東京芸術大学卒業(彫金専攻)、1990年同大学大学院修了(鍛金研究室)、1992年同鍛金研究室研究生修了。主な受賞歴に、2010年ジュエリーアート展大賞受賞(JJDA)などがある。
金、銀、銅、真鍮、アルミニウム等の金属を素材に、ジュエリー・器物・オブジェなどを制作。特に""コンテンポラリー・ジュエリー"として、芸術における新たな造形性とジュエリーの新しい在り方を模索し提案している。
Graduated from ""Tokyo University of the Arts"" in 1988 (Department of metal engraving). She got a master's degree from some University in 1990 (Forging Laboratory). Then she completed a research student at the same forging laboratory in 1992 (Forging Laboratory).
Her major awards include the Grand Prize at the ""JAPAN JEWELLEY ART COMPETITION"" (JJDA) in 2010.
She creates jewelry, vessels, and objects in gold, silver, copper, brass, aluminum, and other metals.
In particular, she explores and proposes new forms in art and new ways of making jewelry as ""contemporary jewelry"".