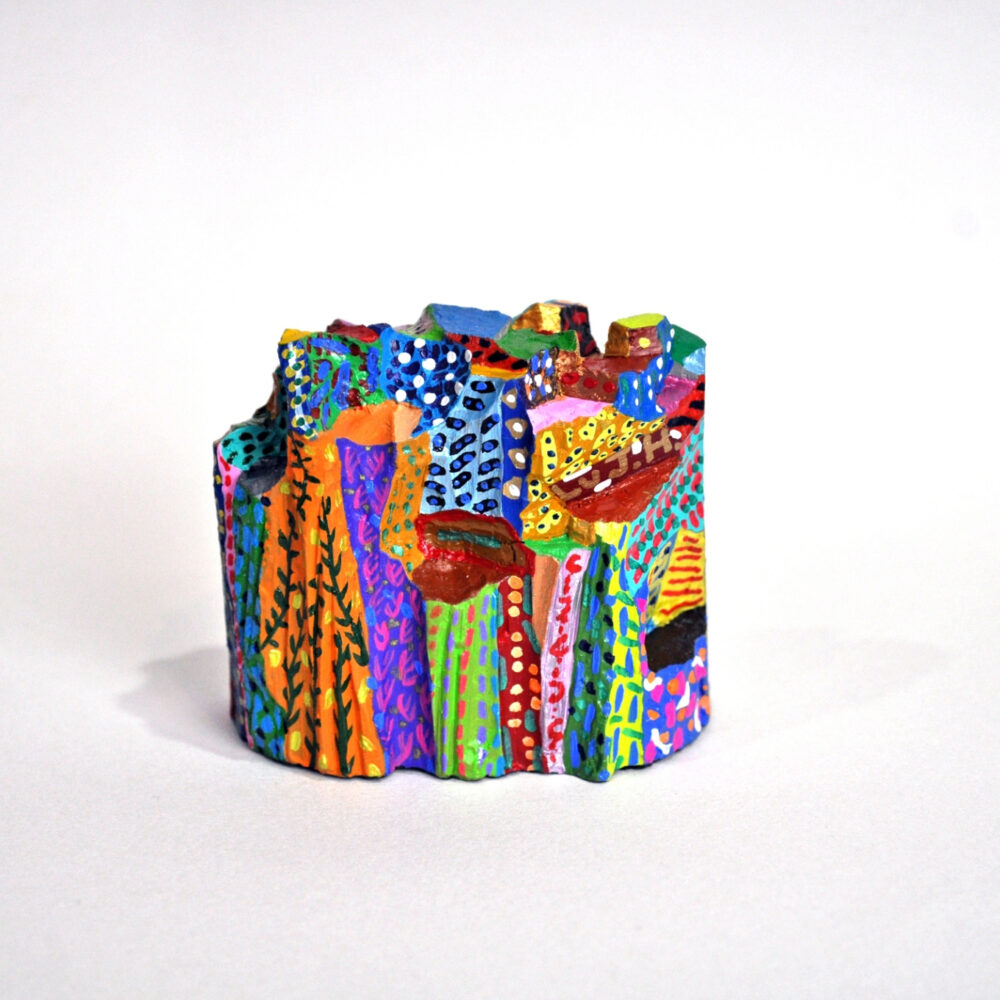 ざっさんけいかく01
Mountain Building Project 01
ARTIST INFORMATION
1987 生まれ、台北出身
「人類は必要性によって風景を変え、風景を娯楽にする。私は娯楽のために風景を絵画にし、それを遊びの一つとする。」 – 盧俊翰
風景は、盧俊翰にとって理想の世界の象徴です。彼は子供のような視点で自然と世界を見つめ、生活環境を観察します。繊細な観察力と鋭い連想力を駆使して、多様な色と形で自然の風景を描き出し、彼の作品のスタイルは明るく楽しい美的体験を呈示します。
Born in 1987, in Taipei.
"Human beings change the landscape because of their needs, turning it into entertainment. For me, I turn the landscape into a painting for the sake of amusement, making it a kind of game." – Lu Jyun-Han
In Lu Jyun-Han's eyes, landscapes symbolize an ideal world. With a childlike perspective, he observes nature and the environment, using his keen observation and vivid imagination to portray natural landscapes with a variety of colors and forms. His artistic style exudes a bright and joyful aesthetic experience.