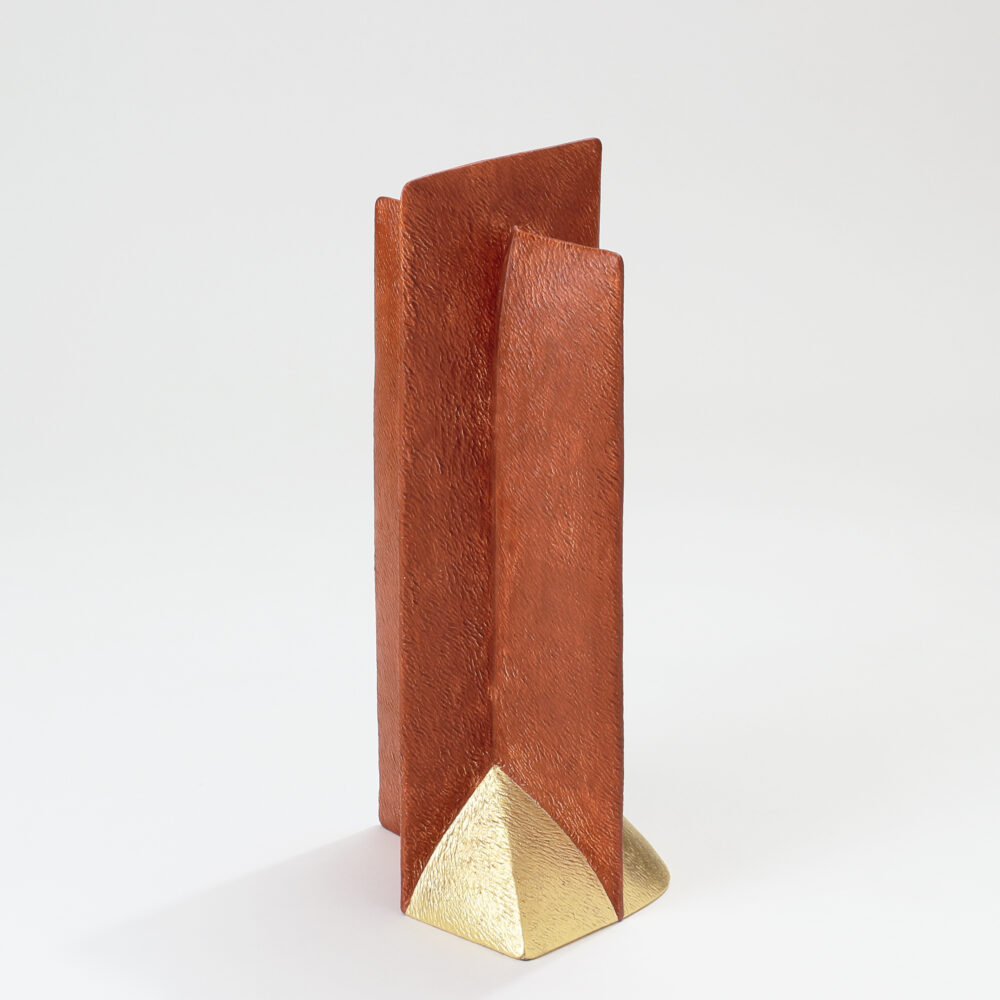 バルトリーニ・レオナルド
Leonardo Bartolini
土、テラシジラータ
china clay, terrasigirata
Photo: Leonardo Bartolini
ARTIST INFORMATION
1970年フィレンツェ(伊)生まれ。Sesto Fiorentino 陶芸高校卒業。2004年フィレンツェ大学建築学部都市計画学科を卒業。
2018年第9回Albizsola 陶芸コンクール1等賞をはじめ、2008年第115回有田国際陶芸コンクールで有田市長賞、2023年スペイン国際陶芸展一等賞など受賞多数。
ヨーロッパの古代遺跡にある「テランギラタ」という技法を基に、信楽の土を素地の表面に塗る独自の技法を考案した。現在は熊本で活動中。
Born in Florence, Italy in 1970, graduated from the Sesto Fiorentino Ceramic High School and graduated from the Department of Urban Planning, Faculty of Architecture, University of Florence in 2004.
He has received many awards, including the 1st prize of the 9th Albizsola Ceramic Art Competition in Italy in 2014, The Arita Mayor's Prize at the 115th Arita International Ceramics Exhibition in 2018. And the 1st prize at the International Ceramics Exhibition in Spain this year.
Based on the technique called "terangirata" found in ancient European ruins, he devised a unique technique to coat the surface of a foundation made of Shigaraki soil. He is currently working in Kumamoto.