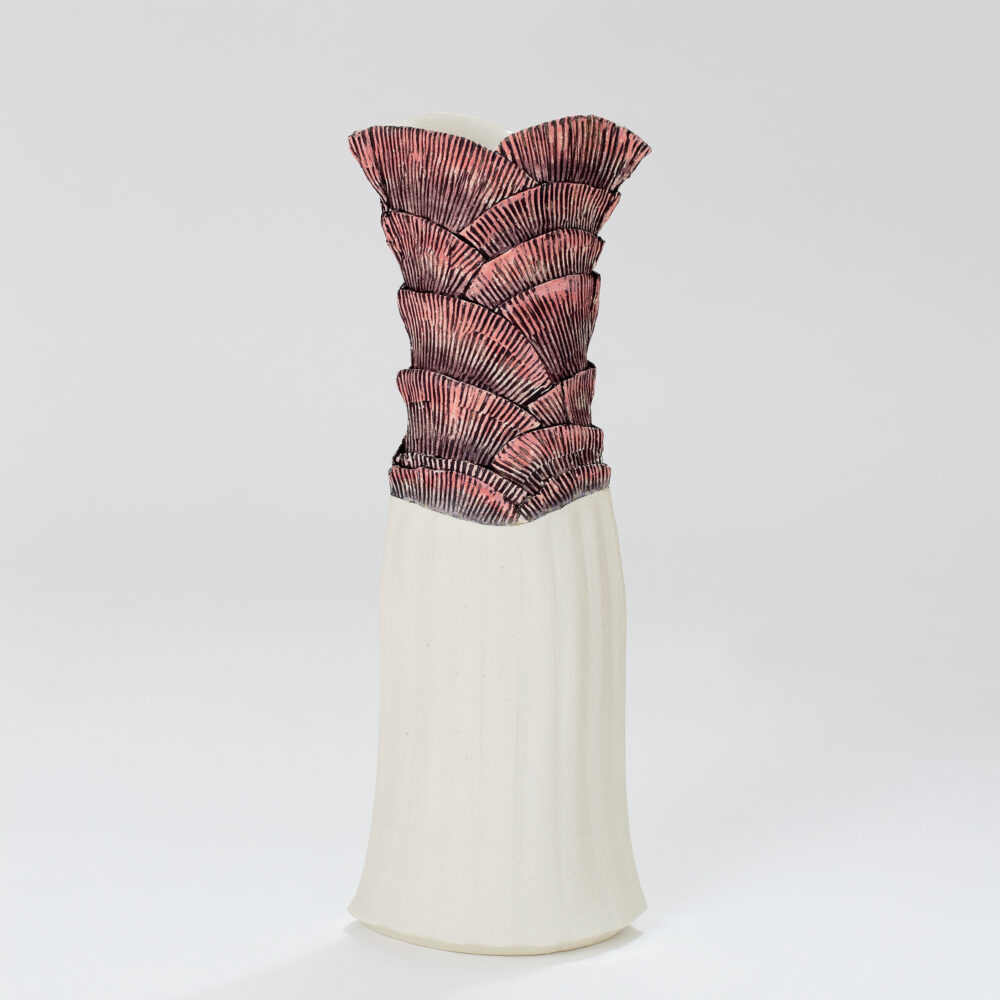 Photo: Leonardo Bartolini
ARTIST INFORMATION
1983年奈良芸術短期大学陶芸コース専攻科終了。母校で副手、講師を務めた後渡伊。
フィレンツェ・カプライア・フィオレンティーノ陶芸美術館、アルビッソーラマリーナMuseo Giardino di Mazzottiで個展。2017年日工会展内閣総理大臣賞、第31回京都芸術祭国際交流総合展京都府知事賞など受賞多数。
ドレスを模ったファルムは女性らしい柔らかさと土の温かみを、また内に秘めたダイナミズムをその動きのあるファルムの中に見ることができる。
Completed the Pottery Course at Nara Art Junior College in 1983. After working as a deputy and lecturer at her alma mater, she moved to Italy.
Solo exhibition at the Fiorentino Ceramic Museum of Capria and Florence and at the Albizsola Marina Museo Giardino di Mazzotti. She has received numerous awards, including the Prime Minister's Award at the 2017 Nikkokai Exhibition and the Governor of Kyoto Prefectural Award at the 31st Kyoto Arts Festival International Exchange Exhibition.
The dress-like form reveals feminine softness and earthy warmth, as well as the dynamism hidden within it in its dynamic moving form.