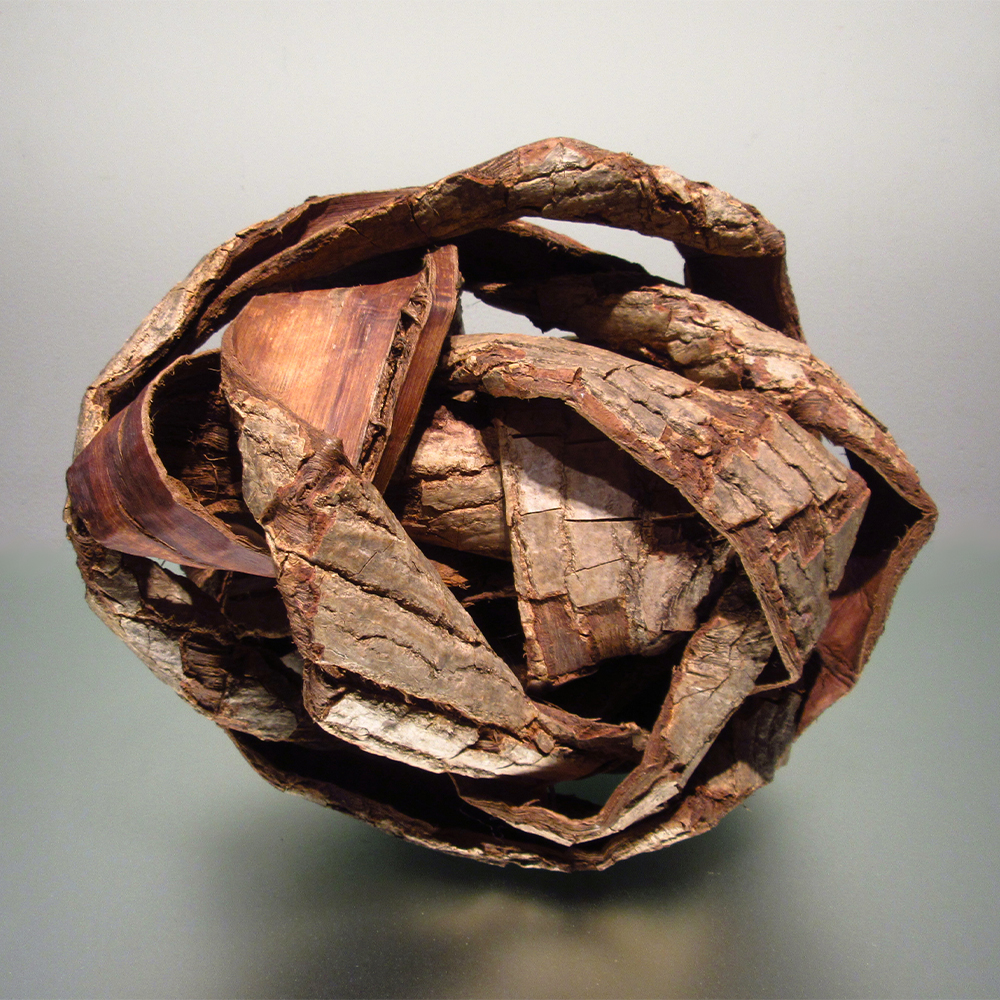 クルミ、クロチク、編み
Walnut , Black Bamboo, Weave
ARTIST INFORMATION
津田塾大英文科卒。植物の樹皮・枝・蔓を素材とし、編み・組みによる自らの手法を開拓する立体造形作家。
古来の編み技法を踏まえながらも独自の造形理論を展開。編み方を6つの定式に分類した上で素材の特性と構築法を見直しつつ、更にその定式をも超えて植物の生命力を引き出す縦横無碍の造形を見せる。その編みの道程は作家の思念の跡を示し、生み出される作品は構造力学に基づく思考を重ねた末の知的造形物となる。
Graduated from the department of English literature, Tsuda University.
Sekijima Hisako is a basketry artist who uses the bark, the branch and the vine of plants as materials, and develops her own method of weave.
Based on ancient weaving techniques, she developed her own modeling theory.
She classifies the weaving method into six formulas, reviews the characteristics of the material and the construction method. Then she further shows the various modeling that draws out the vitality of the plant beyond formulas.
Sekijima's works are the intellectual composition. The process of weaving shows the trace of the artist's thoughts, and the form is model based on structural mechanics.
She also teaches her original theory of the art by writings, lectures and workshops all over the world. She is one of the most important artist of basketry in the world.