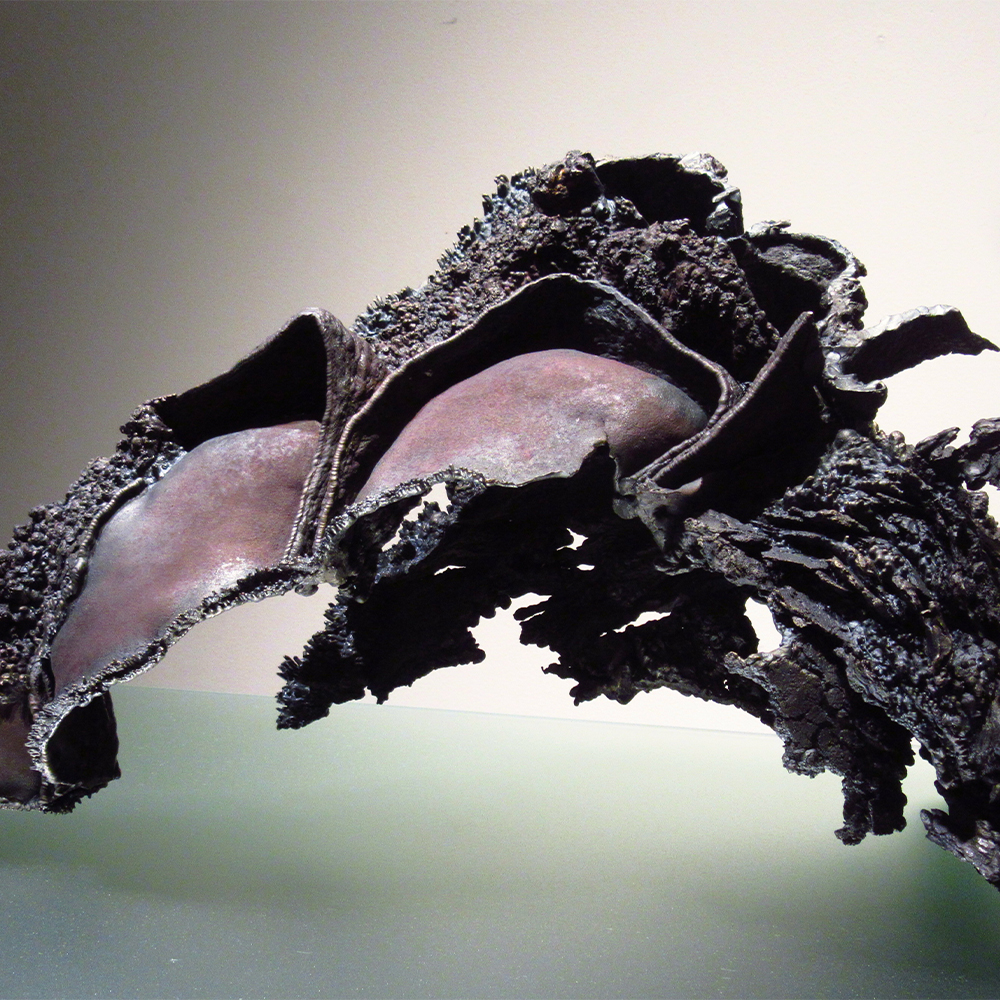 思考の解体
Dismantling MY Thoughts
鉄、溶断・溶接
Iron, Melting , Welding
ARTIST INFORMATION
多摩美大で鍛金を学ぶ。そこで完成形よりも加工過程で見られる金属のテクスチャーの多様さに惹かれ、金属の表情を探し作品に仕立てていく方法を考えたという。留守は主に鉄を素材とし、高熱で切断する「溶断」と溶かし接着する「溶接」を駆使、鉄の魅力的な表情を見つけては組合せ、集積し造形化していく。更に溶かした鉄のチップを積重ね溶接し層を作る「積層」と呼ぶ独自技法により、有機的で沸き立つような力強い作品が生れる。
Rusu Aki studied forging the metal at Tama Art University. Then she fascinated by the variety of texture of metal.
Now she creates her works mainly using iron. She approaches the material, the material iron responds, and the texture born as a result becomes the vocabulary of the artist's language of expression. She discovered that words thought to be of the self, when recombined, can show new results. As a way of discovering these words, she uses in particular the techniques of melting and welding metal.
Iron parts with differing textures are combined and concentrated on how the form as a whole would be achieved. The harmony between parts and the whole finally appears from the dialog between iron and the self, and succeeds in achieving the powerful form.