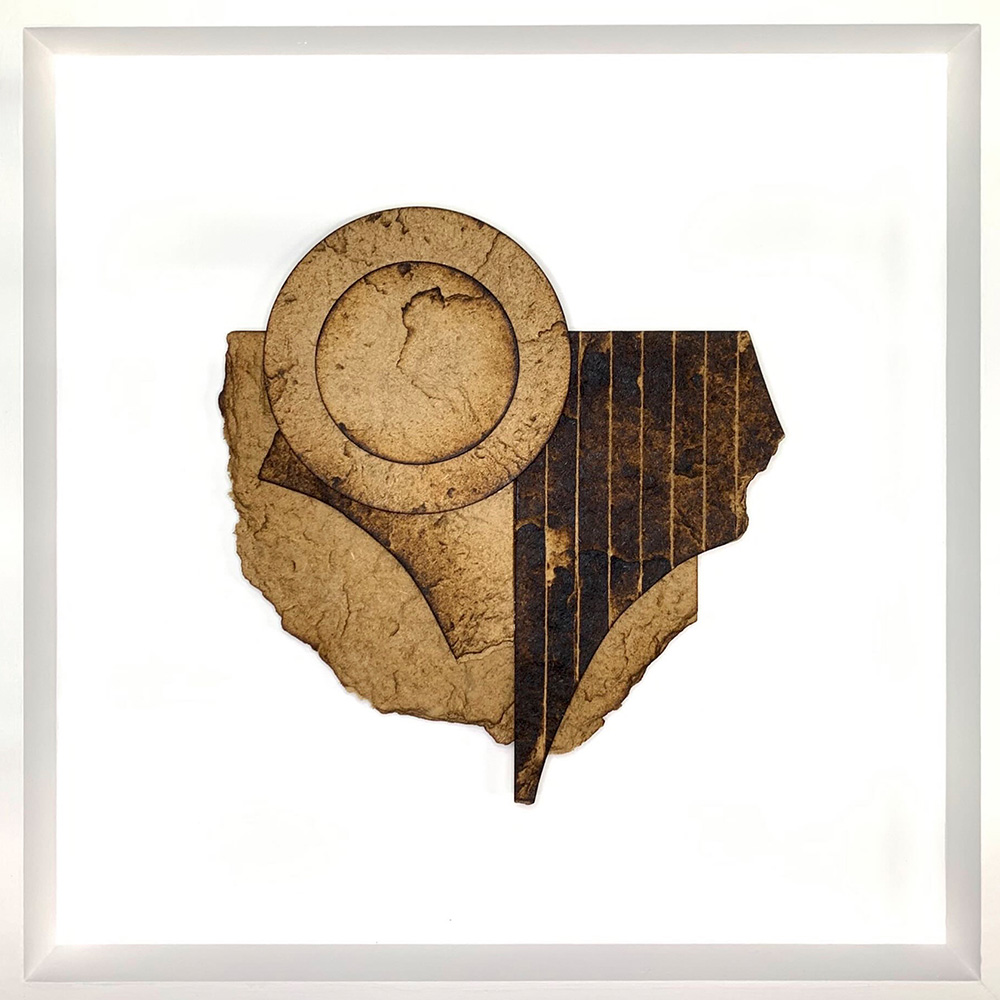 Rebuild No.43
Rebuild No.43
木材、MDF、水性塗料
wood、MDF、water-based paint
ARTIST INFORMATION
1998

大阪生まれ

2021

大阪芸術大学/芸術学部/美術学科油画専攻 卒業
心体に記録されたものを足し引きし熱を組み込み塊を生み出す。
熱は外的にも内的にも伝わるエネルギー。
その熱を塊に組み込むことでできた焦げ跡、土のような表情から視覚的に熱を心体に伝え、熱を再確認できる伝達ツールを生み出している。
生命を支える熱のように自身の作品も身近なもので在りたい。
Born in Osaka in 1998
2021 Graduated from Osaka University of Arts/Faculty of Art/Department of Fine Arts, Major in Oil Painting
What is recorded in the mind and body is added and subtracted to create a mass that incorporates heat.
Heat is energy that can be transmitted both externally and internally.
By incorporating the heat into the lump, the scorch mark and the earth-like appearance of the lump visually convey the heat to the mind and body, creating a transmission tool that allows the viewer to reaffirm the heat.
Like the heat that sustains life, I want my work to be familiar to the viewer.