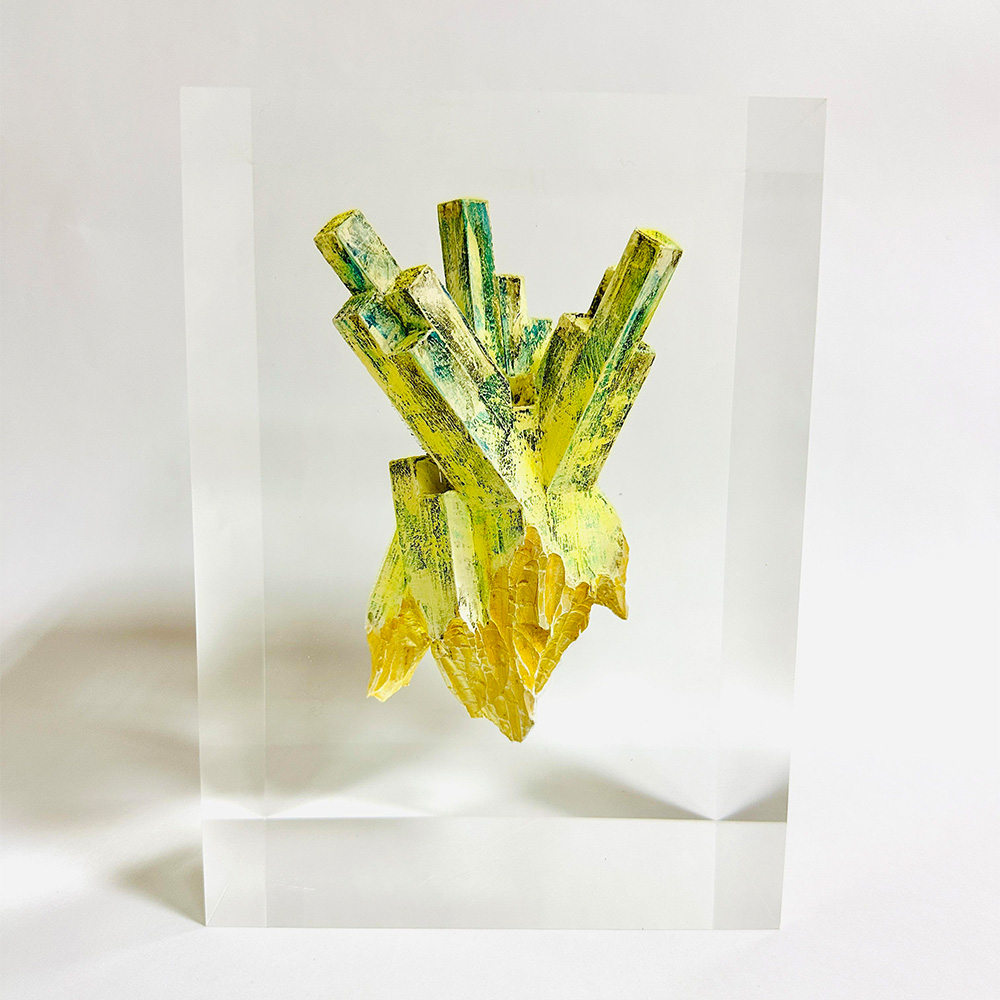 幻影風景
Phantom landscape typeC-6
木、日本画顔料、アクリル絵具、アクリル
Wood, Japanese painting pigment, acrylic paint, acrylic
ARTIST INFORMATION
私は「とある風景」という作品を作っている。それは眼前にある風景から、印象に残っている風景、忘れ去られた風景、人間の中に昔から潜む風景、過去の風景、時には未来の風景、様々な風景が混ざり合い、作品を形づくっている。私の作る風景が他者の中に潜む風景と混ざり、繋がり巨大な風景を生み出してく様子を掘り出していければと思う。それが人間の根源的な部分を刺激し、その微かな表層を浮かび上がらせる事へのきっかけになるのかもしれない。
そしてそれは私の風景という、肉体労働を通して生まれる彫刻行為が、人間の根源的な部分への1つの接触方法なのだと考えている。
The essence of my creations lies in the artistry of familiar landscapes, evoking a sense of déjà vu.
Within them reside the vistas that grace our present, the remnants imprinted upon our impressions, the forgotten realms, and the hidden tapestries within the human spirit, woven since time immemorial. Past, present, and future intertwine seamlessly, mingling in a symphony of diverse panoramas that form the very fabric of my works. I aspire to merge the landscapes I craft with the latent visions nestled within the hearts of others, giving rise to a grandeur of scenic beauty. It is a profound encounter that stirs the roots of our shared humanity, perhaps even unlocking the delicate veil that drapes across the surface of existence.
For what is known as "my landscape," though shaped by the toil of my hands, I perceive it as a conduit to commune with the primal essence of mankind.