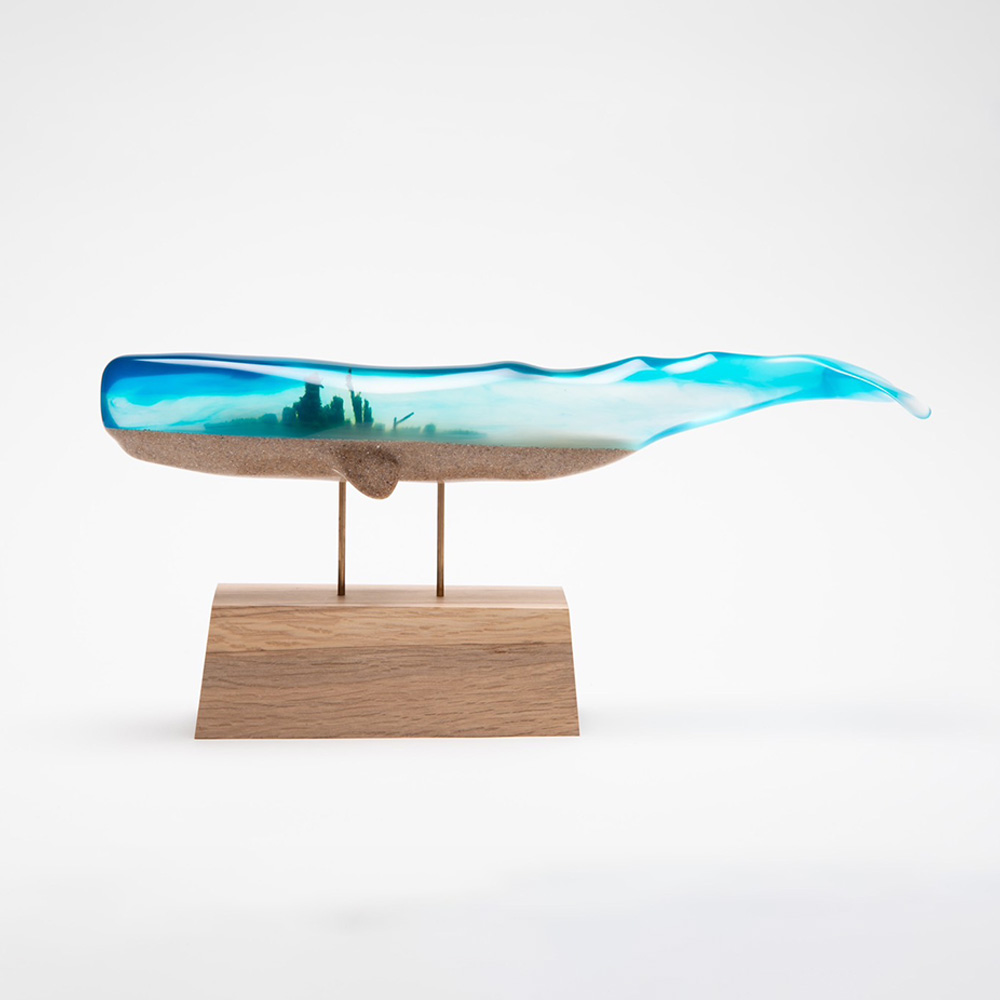 帰港【マッコウクジラ】
port call【sperm whale】
エポキシ樹脂 砂 ポリスチレン
epoxy resin, sand, polystyrene
ARTIST INFORMATION
1988年神奈川県生まれ。東京藝術大学大学院美術研究科デザイン専攻修了。
主に樹脂や古道具を素材として扱う立体造形作家。
古くなった道具に魂が宿るとされる日本の民間伝承「付喪神(つくもがみ)」をテーマにしたジャンクアートや、沈没船がクジラの姿となって母港に帰る姿を表現した樹脂注型作品を制作している。
Born in Kanagawa in 1988. Graduated from the Graduate School of Fine Arts, Tokyo University of the Arts, majoring in design.
A three-dimensional sculptor who mainly uses resin and old tools as materials.
Junk art with the theme of the Japanese folklore "Tsukumogami", which is said to have a soul in old tools, and a resin casting work that expresses a sunken ship returning to its home port in the shape of a whale. is being produced.