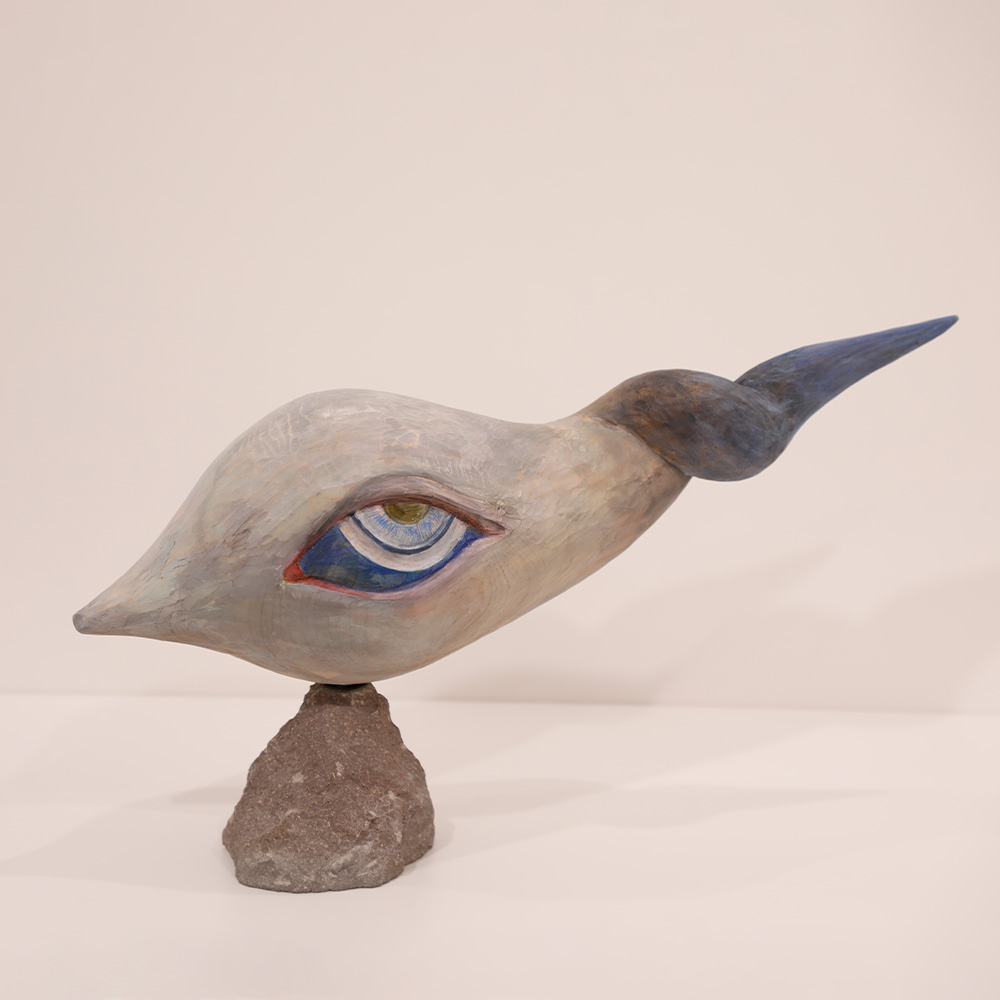 Nazar boncuğu -邪視-
Nazar boncuğu -evil eye-
ARTIST INFORMATION
1996年、徳島県生まれ。
私たちは、人間が作った社会の中で自然と共存しています。
「木」は長い時間をかけて成長し、ただ佇み、私たちの忙しない日常を忘れさせてくれる素材です。
沢山の情報が交錯する現代社会では時には目を瞑り、耳を塞ぎ、取り巻く環境から距離を置く…そんな心の違和感や声を、素材の中に潜む強さと自然の流れに耳を傾けながら、木に宿して制作しています。
のびやかに、不自由に絡み合う手足は、どんなに環境が変っても普遍的な人間の感情を予感しています。
Born in Tokushima in 1996.
We coexist with nature in a human-made society.
"Wood" grows over a long period of time, and is a material that just sits there and makes us forget about our busy daily lives.
In today's society, where a lot of information is mixed, we sometimes close our eyes, cover our ears, and distance ourselves from our surroundings… While listening to the strength hidden in the wood and the flow of nature, I create works in which the complex emotions and voices of the mind are inhabited.
The freely intertwined limbs are a premonition of universal human emotions no matter how the environment changes.