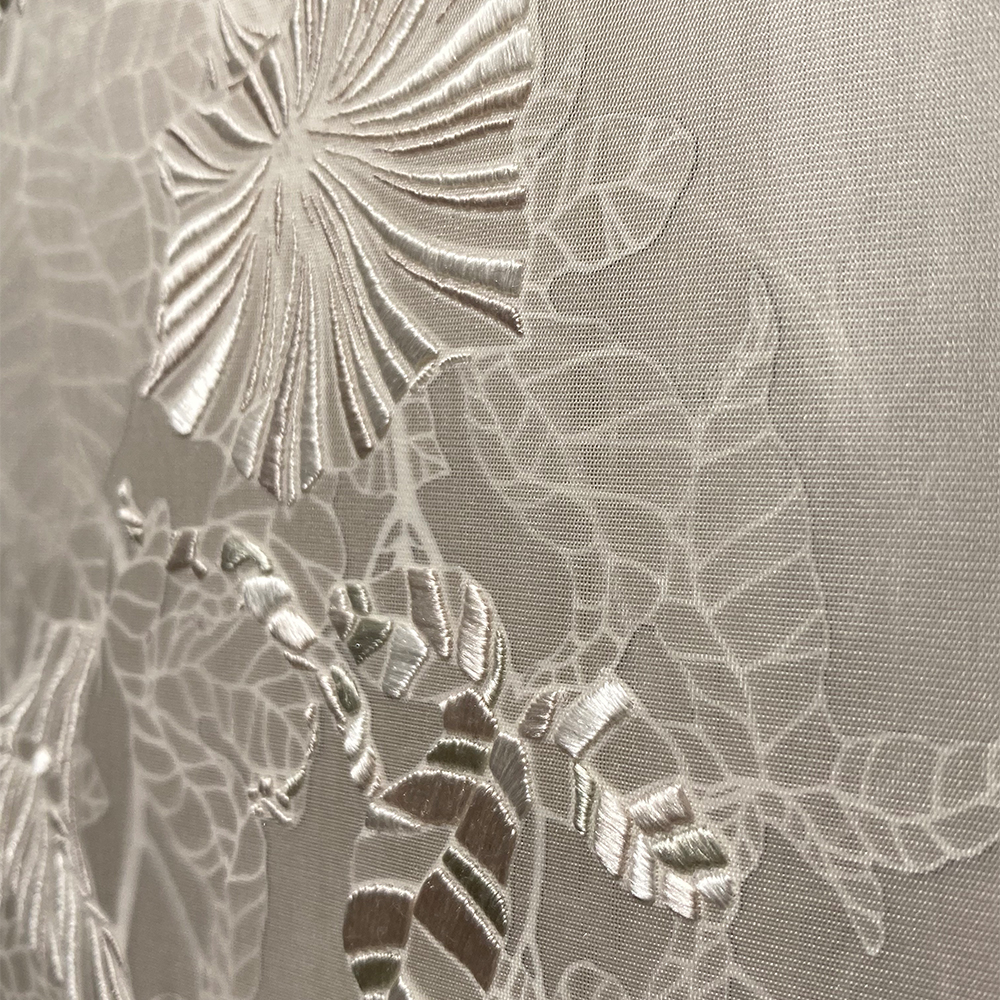 記憶は霞むのか埋もれるのか
Are memories fade or buried?
紙、絵絹、刺繍糸、アクリル、木枠、鏡、アクリルボックス額装、切絵x刺繍
paper, silk, embroidery thread, acrylic paint, wood frame, mirror, plexiglass box, paper cut and embroidery
©[PROJEKTE:] RÖNTGEN KUNSTINSTITUT 2021
ARTIST INFORMATION
78年熊本に生まれる。07年より発表活動。12年、SICFに於て森美術館長(当時)南條史生氏の目に止まり、
以降活発に発表活動を行う。
悠のモチーフである朝顔、菊、金魚などは、古くから人工交配によって美という目的にのみその身を変化させられてきた。
その有り様は、信じる表現のために技術の畸形化をも厭わない作家としての自身の投影であると悠は言う。
悠の作品は概念としての自画像であると同時に恣意的な変容への静かな賛歌なのだ
Born in Kumamoto in 1978. Announcement activity since 2007. In 2012, she caught the eye of Fumio Nanjo, the director of the Mori Art Museum (at that time) at SICF,
and has been actively presenting since then.
Haruka's motifs such as morning glory, chrysanthemum, and goldfish have long been transformed only for the purpose of beauty by artificial mating.
She says that the state is her own projection as a artist who is willing to transform the technique for the expression she believes in.
Haruka's works are self-portraits as a concept and at the same time a quiet hymn to arbitrary transformation.