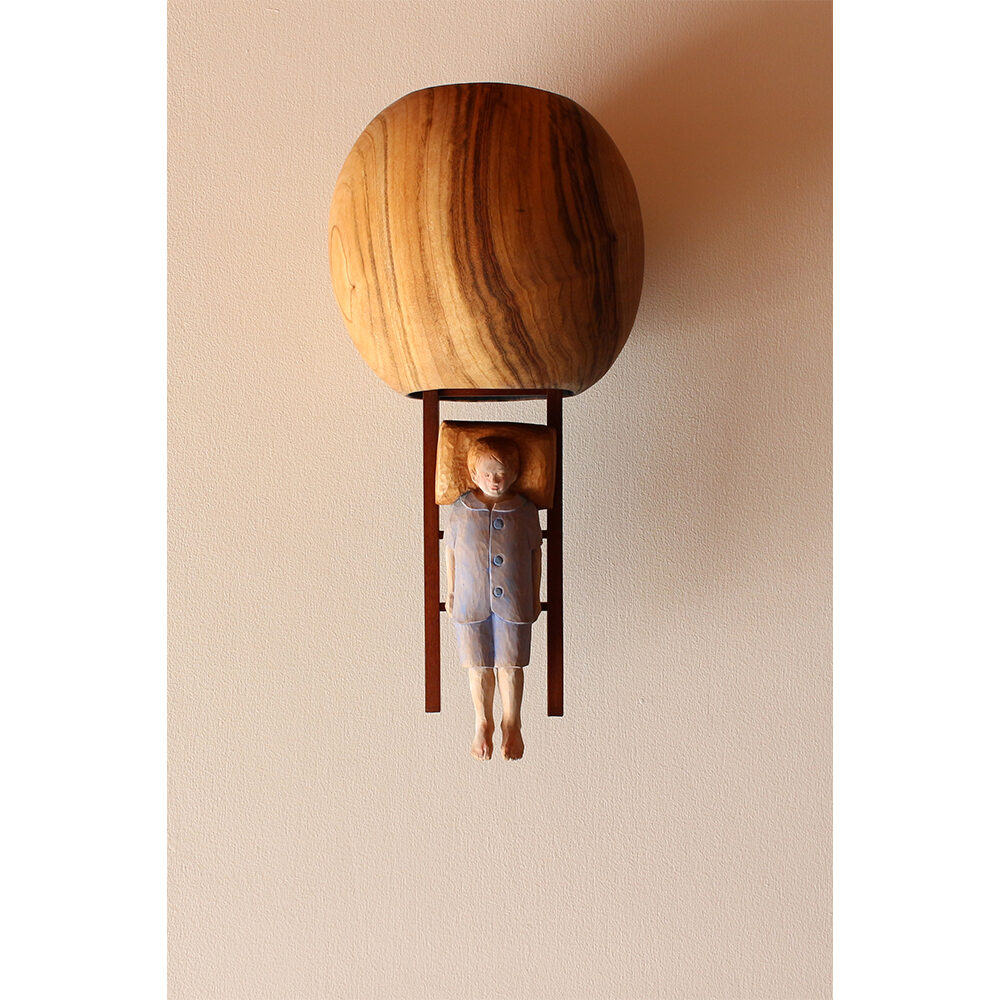 栃、樟、モアビ
Aesculus turbinata、Cinnamomun camphora、 Moabi
ARTIST INFORMATION
1987

愛媛県生まれ

2010

高知大学教育学部 芸術文化コース 卒業
地方に根付く祭りや民俗芸能に触れてきた幼いころの記憶。そこに現在の体験や日常の風景から感じたものが混ざりあう。記憶と空間、時間と感情を行き来する彫刻を表現しています。
Born in Ehime prefecture in Japan in 1987.
Graduated from Kochi University, Faculty of Education, Arts and Culture Course in 2010.
Memories of my childhood being exposed to festivals and folk performing arts rooted in the region and what I feel from my current experience and everyday scenery are combined.
The sculpture portrays going back and forth between memory and space, time and emotions.