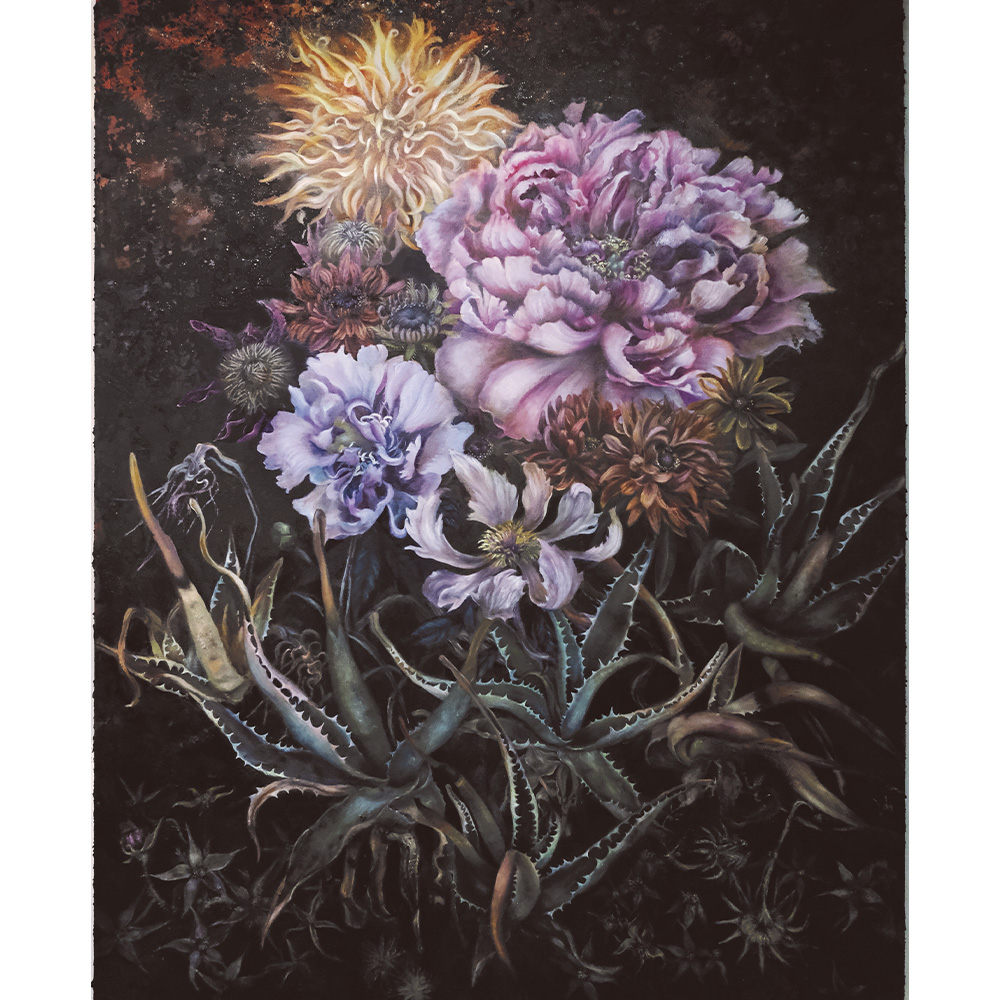 荊棘のなかで身を焦がした
I scorched myself in the thorns.
油彩、キャンバス
oil painting ,canvas
ARTIST INFORMATION
油彩で、主に植物などの有機物をモチーフとし、現実と幻想を行き来するように心象風景を描く。画面に描かれたものは全て日常生活や旅をする中で作者自身が出会ったものであり、それらに様々な感情を投影することで、ひとつの内面世界をつくり出している。
2021年 武蔵野美術大学 卒業・修了制作 優秀賞・三雲祥之助賞 /第25回岡本太郎現代芸術賞 入選/ 2023年 第4回始弘賞 ほか
Using mainly plants and other organic objects as motifs, I paints scenery in one's mind's eyes in oil, moving back and forth between reality and fantasy. All of the objects depicted in my paintings are things I encountered in my daily life and travels, and by projecting my various emotions onto them, I creates an inner world.
2023 MFA(Painting), Musashino Art University , Tokyo / 4th Sikou Award / 2021 Musashino Art University Shonosuke Mikumo Award / 25th Taro Okamoto Award for Contemporary Art etc.