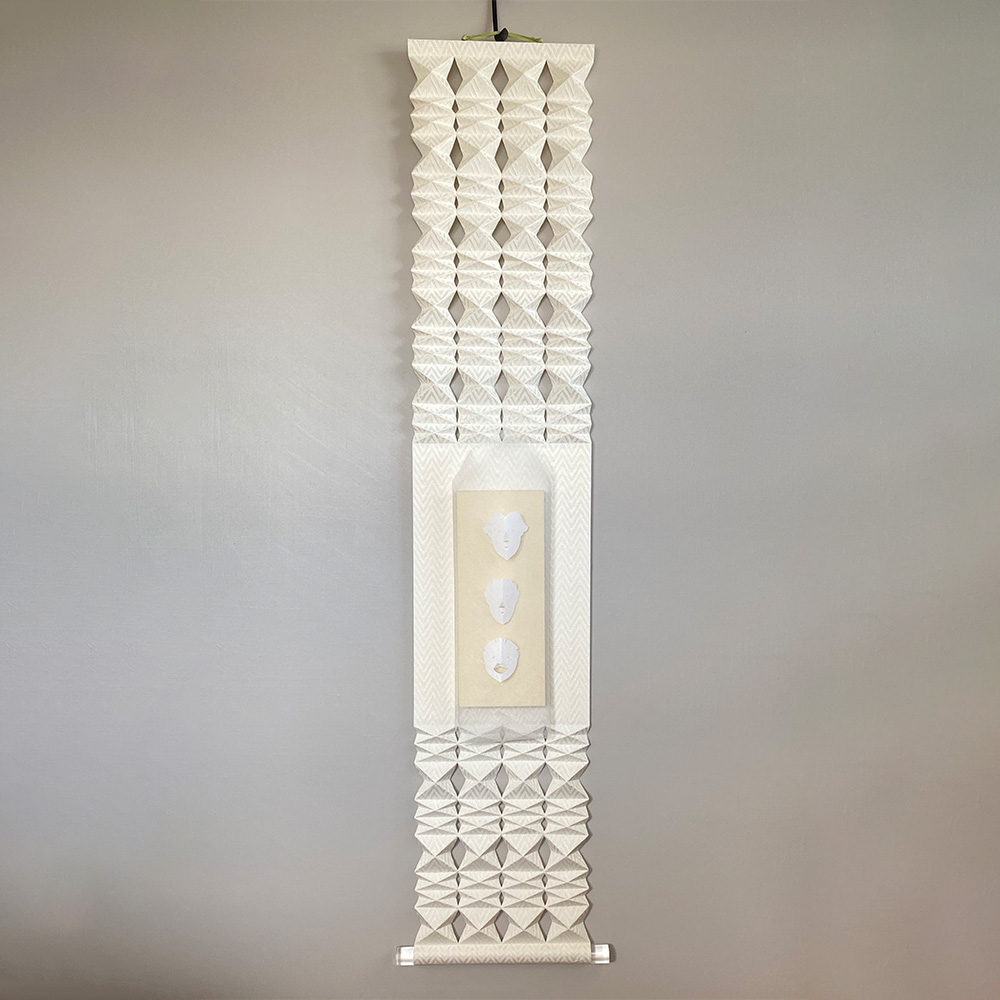 シルク生地・和紙・アクリル・木・スチレンボード,コットン・和紙・ケント紙・スチレンボード
silk, japanese paper, acrylic, kent paper, wood, foam core board, cotton
ARTIST INFORMATION
兵庫県西脇市生まれ
西脇高校在学中、日本画家芹生清氏に師事
京都精華大学短期大学部美術科染色コース
日本染織学園卒業後テキスタイルデザイナー
表具師金田貞義氏に師事 軸装作家に
第28回繊維デザインコンクール奨励賞
DAS総合デザイナー協会理事 兵庫県民芸協会 西宮市芸術文化協会会員
西宮市在住
Born in Nishiwaki City, Hyogo Prefecture.
Studied under Kiyoshi Seryu, a Japanese painter, while attending Nishiwaki High School.
After graduating from Kyoto Seika University Junior College, Department of Art Dyeing Course, Japan Dyeing and Weaving Academy, studied under Sadayoshi Kaneda, a textile designer and mounter. Became a hanging artist.
28th Textile Design Competition Encouragement Award
Director of the DAS General Designers Association, member of the Hyogo Folk Craft Association, member of the Nishinomiya City Arts and Culture Association, resident of Nishinomiya City.