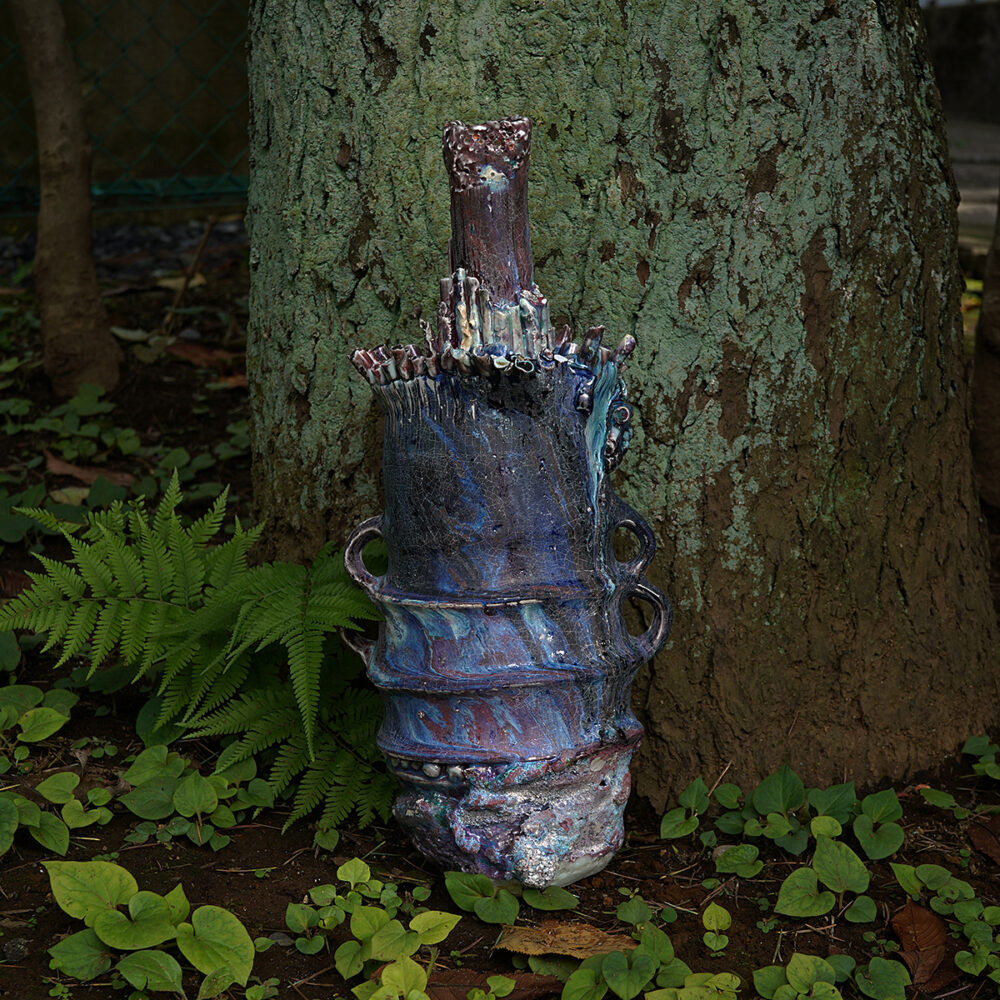 稀晶石花器
KISHOU-SEKI (artificial crystal stone) vase
ARTIST INFORMATION
陶芸家 / 滋賀県在住
略歴
1976

滋賀県に生まれる

1995

登り窯窯元宗陶苑にて作陶を始める
若手オブジェ集団「SEEDS」に参加

1998

ニュージーランドにて一年間作陶

2001

信楽窯業試験所釉薬科 修了
現在、比叡平(滋賀県)にて制作中
受賞
2008

「第19回秀明文化基金賞」
Ceramic artist / Resident in Shiga pref.
Brief personal history
1976

Born in Shiga Prefecture

1995

Started to make ceramics at Climbing Kiln Pottery Soutouen
Joined the ceramic artist group "SEEDS"

1998

Made ceramics for 1 year in New Zealand

2001

Completed the Graze Course at Industrial Research Center of Shiga Prefecture

2011-

Established a kiln at Hieidaira, Shiga pref.
Award
2008

Selected, ""The 19th Shumei Culture Foundation Prize""