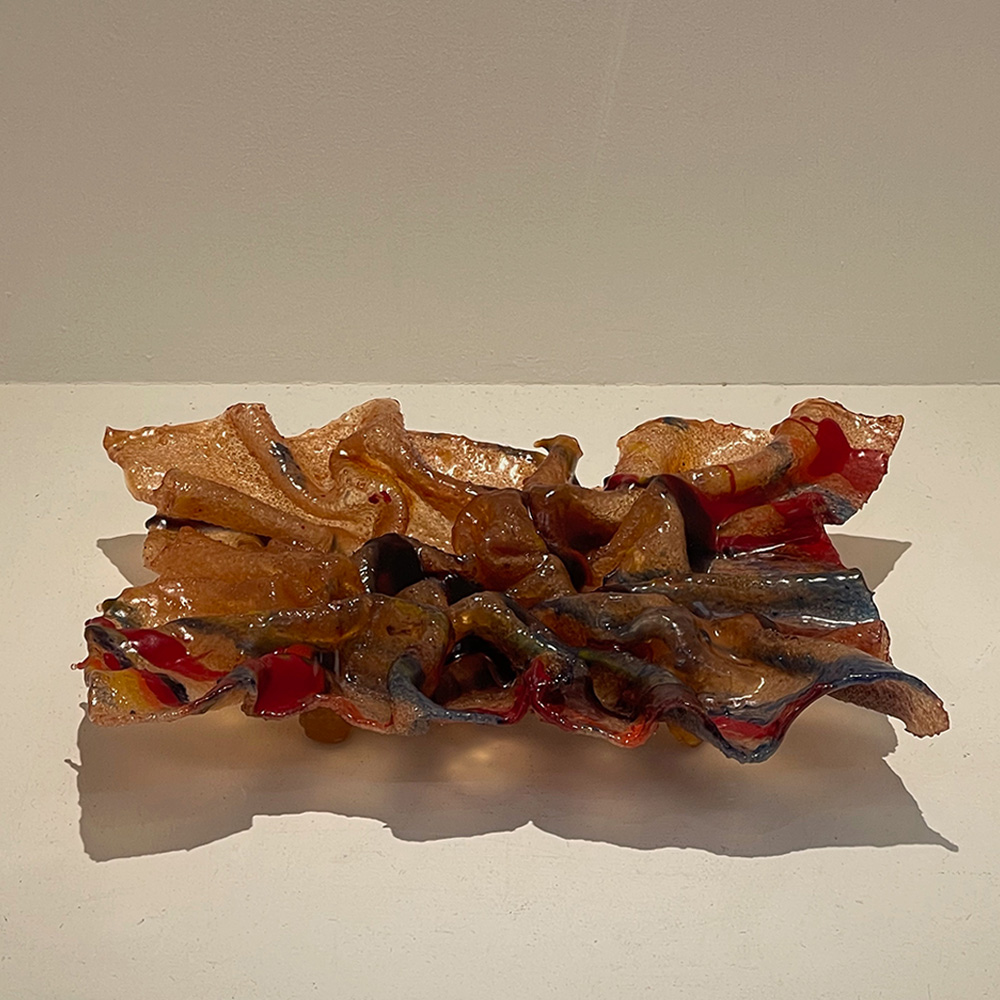 布、顔料、ポリエステル樹脂 
fabric , pigments , polyester resin
ARTIST INFORMATION
1955年千葉県生まれ。1980年東京藝術大学卒業(版画研究室)、1982年同大学大学院修了。フォーマリズム絵画の平面表現を基軸に、現実空間における立体へと展開してきた。FRP(繊維強化プラスチック)のガラス繊維を衣料用の布地やニットに置き換え、カーテンのような形状により光が透過される色彩を表現の中心的な手段としている。近年は作品を自然(海や山)の中に置き、写真や映像を撮影する試みも行なっている。
Born in Chiba, 1955.
Graduated from "Tokyo University of the Arts" in 1980 (Printmaking Laboratory). He got a master's degree from some University in 1982.
Based on the two-dimensional expression of formalist painting, he has developed into three-dimensional works in real space.
He replaces the glass fiber of FRP (Fiber Reinforced Plastic) with fabrics and knits. He uses color, through which light is transmitted by the curtain-like shape, as the central means of expression. In recent years, he has placed his works in nature (sea and mountains) and attempted to photograph and film them.