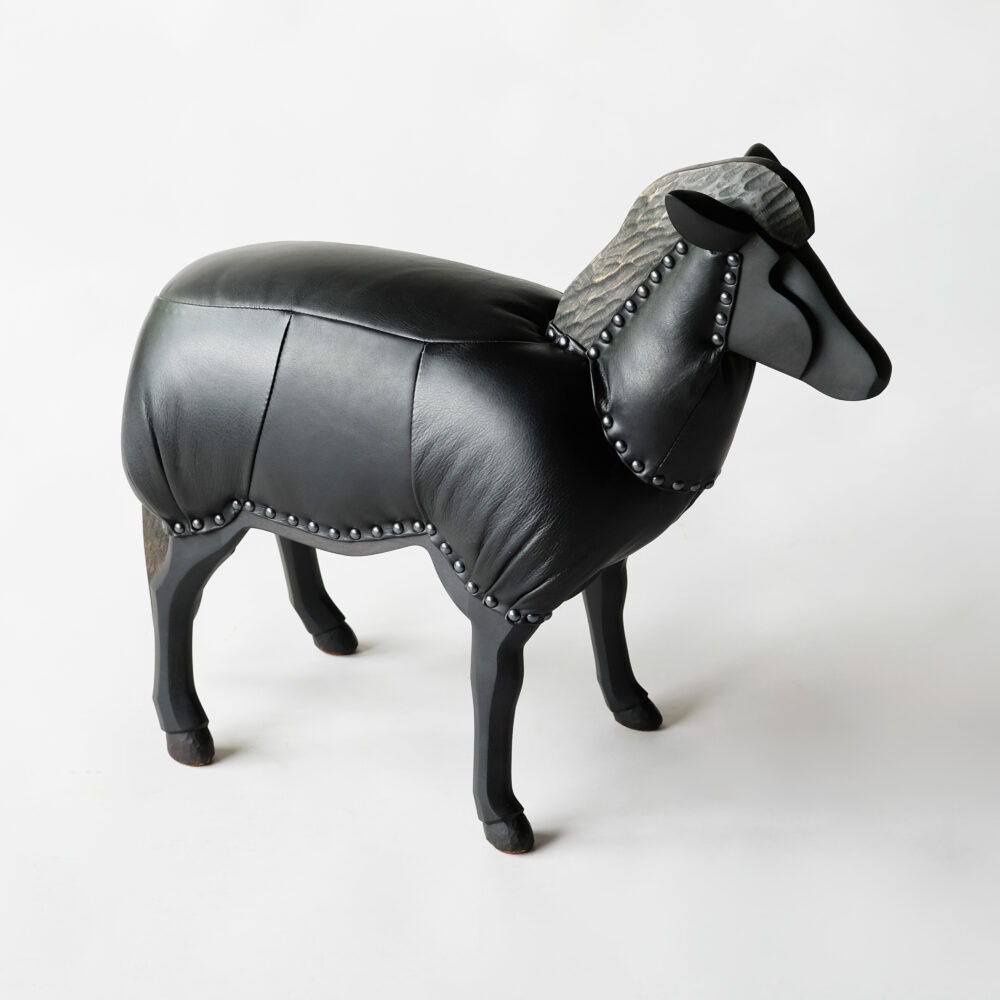 木材(ナラ、ウォルナット)、牛革、ウレタンフォーム、綿、鋲、鉄媒染液、家具用オイル塗料
Wood (oak, walnut), cowhide, urethane foam, cotton, tacks, iron mordant, furniture oil paint
ARTIST INFORMATION
1989

三重県出身

2013

東京芸術大学デザイン科卒業
岐阜県在住、美術系ソファ屋、1級いす張り技能士。
現代の木製家具の構造と作り方をベースに主に動物型のスツールを制作。
岐阜県にて好奇心のままに制作しています。
1989

Born in Mie Prefecture

2013

Graduated from Tokyo University of the Arts, Department of Design
Lives in Gifu Prefecture, is a fine art sofa maker and a 1st class chair upholstery technician.
Produces mainly animal-shaped stools based on the structure and construction of modern wooden furniture.
He produces his work in Gifu Prefecture as his curiosity leads him.