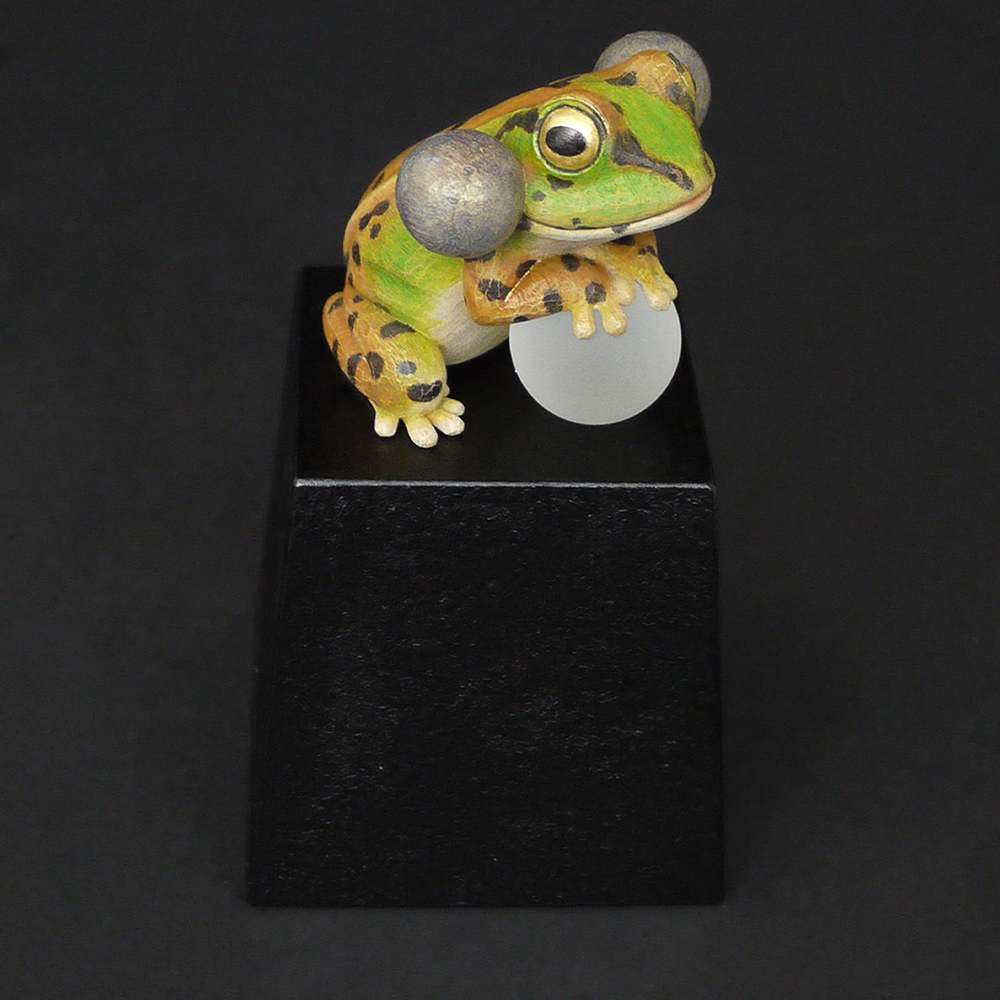 ことばのお使い-蛙-
Messenger of the soul-Frog-
楠 水晶 彩色、寄木
Camphor Tree, Crystal, Coloring, Pqrquet
ARTIST INFORMATION
1973

埼玉県に生まれる

1999

4年間の会社勤務の後、 明星大学日本文化学部に入学する

2006年~

全国の主要デパート(三越、そごう、西武、大丸)ほか、東京美術倶楽部、台湾にて個展多数開催 アートフェアにも参加

2002

第2回 アート・ミーツ・アーキテクチャーコンペティションにて最優秀賞受賞 
その他 受賞多数
1973

I'm born in Saitama,Japan

1999

After company duties for 4 years., enter Meisei University Japanese culture department.

2006-

Main department store of Japan (Mitsukoshi, Seibu,SOGO and Daimaru) , Tokyo club of fine arts and Taiwan are a lot of exhibition holding. Also participate in an art fair.

2002

The 2nd In an art meets architecture competition, highest award winning a prize.
Additionally winning a prize a lot.